Mindfulness: Two Common Misconceptions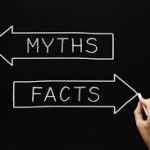 The good news: Mindfulness has become very popular.
The bad news: Mindfulness has become very popular.
Due to mindfulness' explosive popularity there exists in the field of study and practice what I call "drift". Did you ever play that game where you whisper something in someone's ear and then down the line it goes from person to person. By the time it reaches the 4th or 5th person the message has completely changed. This is what is happening to mindfulness and because of the "drift" there has emerged a lot of misunderstanding. I will deal with two of the most common misunderstandings now.
Being non judgmental is necessary for mindfulness. This is actually very far from the truth and in fact an impediment to practice. The truth is that as you practice mindfulness you become less judgmental. Fear is what drives being judgmental and there is no fear in the present moment. Getting rid of fear is a process… not an event so be patient with that. As your fear subsides you will notice you are less judgmental. It is important to realize that we get to that point not by denying fear and judgment but by embracing it and fully experiencing it.
We need to cultivate the observer in order to be mindful. For most of us, developing the observer is a new concept. We have spent most of our lives immersed in our experiences without awareness. We are on auto pilot going from one experience to the next without the benefit of awareness. A common misunderstanding involves over developing the observer at the expense of the experiencer. When that happens we become disconnected, end up observing our lives and not participating in them. That results in a great deal of stress. So at first glance we see a conundrum. How do we observe and experience at the same time?? It doesn't seem to make sense and at first glance even seems counter intuitive. However, as Alice said about Wonderland "If I had a world of my own, everything would be nonsense. Nothing would be what it is, because everything would be what it isn't. And contrary wise, what is, it wouldn't be. And what it wouldn't be, it would. You see?" The good news is you can simply be in the present moment and things that didn't make sense at first can make sense. One of those things is the blending of the observer and the experiencer. Not only is it possible but it is the result of mindfulness practice. In the world of sports it is called being in the zone or the flow/peak performance. In the world of mindfulness it is called being in the present moment.