Paul Sugar – Director Paul Sugar, is the founder and Director of the Scottsdale Institute for Health and Medicine. Paul completed the advanced MBSR teacher training in 1994 at the Center for Mindfulness pioneered by Jon Kabat-Zinn at the University of Massachusetts Medical School and is a Certified MBSR instructor through the Mindfulness Based Professional Training Institute at the University of California San Diego. In addition, he is a Mentor for the MBSR certification candidates there. He has taught over 100- 8 week Mindfulness Based Stress Reduction(MBSR) and Mindfulness Based Cognitive Therapy (MBCT) programs and has delivered hundreds of mindfulness based workshops for over 25 years. Paul also teaches Mindfulness Based Relapse Prevention for Addictive Behaviors(MBRP). He has taught mindfulness in the health care, business, schools, sports and private sectors. Paul has been practicing and teaching meditation, yoga and tai chi for over 45 years. Paul's MBSR classes offer nursing, acupuncture and massage and bodyworker CE. Continuing education credits are also accepted by a number of other professional organizations.  For full CE information go to: http://www.stressbeaters.com/mbsr-education/cme-and-ce-credit-information/.
In 1998 Paul created the Attention Academy school program which became a seminal study for the development of mindfulness in the schools. He has also spearheaded a number of mindfulness based research studies in the healthcare field. In his role as a business entrepreneur he is a health care management professional, has founded and operated a number of highly successful service related businesses in the healthcare field and serves on the Board of Directors of three mindfulness based non profit organizations. Beyond combining management, financial, and marketing skills to maximize the growth of these organizations, Paul has applied the principles of Mindfulness-Based Stress Reduction (MBSR) and Peak Performance to create a uniquely effective business model. Read Paul's Journey to Mindfulnes
Ow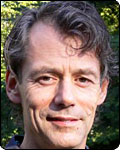 en Marcus, MA Owen Marcus, MA, began using mindfulness in 1977 with his introduction into body-centered psychotherapy and holistic health. Employing mindfulness and multiple holistic approaches, Owen healed his Asperger's Syndrome and dyslexia. As a co-founder of the Scottsdale Institute for Health and Medicine, he helped launch mindfulness in Phoenix, AZ, using Mindfulness-Based Stress Reduction (MBSR). From 1980 to 1996, he owned and ran a holistic clinic in Scottsdale, specializing in performance enhancement for elite athletes. His work with Olympic runners lead to a study on Rolfing conducted by ASU.
Today Owen practices his Rolfing, maintains a coaching practice, and blogs out of Sandpoint, ID. His first blog, StressedOut.org, continues to be a top-ranked blog on stress and mindfulness. After noticing a need for deep work for men, he founded the Sandpoint Men's Group using mindfulness as a core principle. The group evolved into several groups, developing techniques new to men's work. Owen continues to find ways to weave the simplicity and power of mindfulness into his work, and has recently begun building on his men's work to assist women and couples.
Ron Murphy, Ph.D. Dr. Murphy received his doctorate from New York University and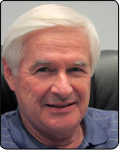 completed Postdoctoral training programs in behavioral and cognitive therapy at Temple University Medical School and The Albert Ellis Institute. For over 20 years, he served as a Senior Psychologist in The Human Sexuality Program, Long Island Jewish Medical Center, training and supervising mental health professionals in sex and marital therapy. In private practice for over 30 years, he has been active in professional groups promoting psychotherapy integration. Dr. Murphy has incorporated elements of mindfulness in his work since beginning private practice and has recently participated in several formal mindfulness training formats. He is currently an Adjunct Associate Professor of Psychology in the Department of Clinical and Counseling Psychology, Teachers College, Columbia University.
Ellen Satloff, CSW Ellen is a graduate of Columbia University School of Social Work, is a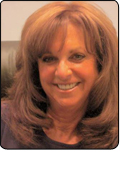 psychotherapist in private practice since 1973, providing individual, marital, group, and family therapy. For over a decade she was affiliated with the Human Sexuality Center, Long Island Jewish Hillside Medical Center, where she practiced and trained other mental health professionals in marital and sex therapy. Her postgraduate training includes psychoanalytic, behavioral, and family systems approaches. She is trained in Eye Movement Desensitization and Reprocessing (EMDR) for the treatment of post traumatic stress disorder, phobias, anxiety disorders and depression. She has been integrating meditation and relaxation techniques into insight oriented and cognitive behavioral therapy for many years.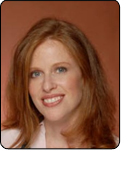 Sharon Stills, ND Dr. Stills is a graduate of SCNM (The Southwest College of Naturopathic Medicine) in Tempe, Arizona. This college is one of the nation's foremost accredited medical schools. She is a leadership member of the American Association of Naturopathic Physicians, the Arizona Naturopathic Medical Association and the Oncology Association of Naturopathic Physicians. She is passionate about her profession and is a leader in legislative issues regarding Naturopathic Medicine. She specializes in Mindfulness Meditation, and European Biological Medicine –having trained extensively with Dr. Thomas Rau of the Paracelsus Clinic in Switzerland. She is also extremely well-versed in anti-aging therapies, Bio-identical Hormone Replacement and the successful treatment of anxiety, depression and addiction using natural therapeutics. In addition, she is well known for her successful treatment of Breast Cancer –both early and advanced stage and was featured in the Cancer Prevention Summit regarding her vast experience. Dr. Stills travels the world seeking out and bringing back to the USA the best of Natural Medicine options.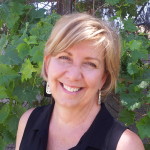 Lisa Ballard, MA, RN, CCM - Lisa Ballard MA, RN, CCM is a Registered Nurse and Certified Case Manager with 15 years of a personal       Mindfulness Meditation experience. Lisa holds a Masters in Health Psychology and has participated in   Mindfulness Based Stress Reduction (MBSR) training and teacher training through the University of California San Diego and the University of Massachusetts Medical School Center for Mindfulness in Medicine, Health Care, and Society. She has facilitated Mindfulness Meditation in the corporate setting in addition to developing and delivering continuing education presentations on Stress Reduction and Mindfulness Meditation for Health Care Professionals. As a registered nurse case manager Lisa has worked with patients struggling with chronic medical conditions and high levels of stress. She also more than 10 years' experience in health care leadership. Lisa is passionate about bringing Mindfulness Based Stress Reduction not only to health care professionals and their patients but to the general public. She joins the Scottsdale Institute for Health and Medicine bringing the 8 week Mindfulness Based Stress Reduction Program to the Phoenix Valley.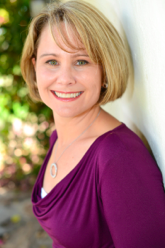 Christy Cassisa, JD- Christy founded the Institute for Mindful Works with the intent to provide empirically- supported trainings to help people lead happier, healthier and more productive lives. Christy's professional training includes science, education, and the law, but since discovering mindfulness meditation and experiencing the transformational effects of the practice for herself, she has made it her lifework to bring it to others. As one of the founders and the current Director of the UC San Diego Center for Mindfulness WorkLife Integration Programs, Christy has been deeply involved in the effort to bring mindfulness to workplaces of all kinds. She has developed many mindfulness-based programs and has delivered them for a wide variety of organizations.  She has also earned her Mindfulness-Based Stress Reduction teacher qualification through the UCSD Mindfulness-Based Professional Training Institute and teaches MBSR for the UCSD Center for Mindfulness. Christy's previous professional life includes coaching and consulting, as well as time served in corporate America, higher education administration and the law. Christy graduated with a JD from the University of Missouri, Columbia School of Law and a BS in Life Sciences from Missouri Science & Technology, is certified to administer both the Myers Briggs Type Indicator® and the EQ-I 2.0, and is also trained as a professional coach. Christy lives in San Diego, CA with her husband and two young daughters. She practices mindfulness when snuggling with her girls, walking in nature and cooking