Paul Sugar – Director

Paul Sugar, is the founder and Director of the Scottsdale Institute for Health and Medicine. Paul completed the advanced MBSR teacher training in 1994 at the Center for Mindfulness pioneered by Jon Kabat-Zinn at the University of Massachusetts Medical School and is a Certified MBSR instructor through the Center for Mindfulness at the UCSD School of Medicine. In addition, he is a Mentor for the MBSR certification candidates there. He has taught over 80- 8 week MBSR and MBCT programs and has delivered hundreds of mindfulness based workshops for over 20 years .He has taught mindfulness in the health care, corporate, academic, sports and private sectors. Paul has been practicing and teaching meditation, yoga and tai chi for over 40 years. Paul's MBSR classes offer nursing, acupuncture and bodyworker CEU. Continuing education credits are also accepted by a number of other professional organizations. In 1998 Paul created the Attention Academy school program which became a seminal study for the development of mindfulness in the schools. He has also spearheaded a number of mindfulness based research studies in the healthcare field.  In his role as a business entrepreneur he is a health care management professional, has founded and operated a number of highly successful service related businesses in the healthcare field and serves on the Board of Directors of three mindfulness based non profit organizations. Beyond combining management, financial, and marketing skills to maximize the growth of these organizations, Paul has applied the principles of Mindfulness-Based Stress Reduction (MBSR) and Peak Performance to create a uniquely effective business model.

Read Paul's Journey to Mindfulness
Kelley McCabe

 - Kelley McCabe is the founder and CEO of eMindful. She is an ordained Interfaith Minister, registered in the state of NY, and a hospital chaplain at the Indian River Medical Center. Kelley began her mindfulness practice in 1997 and has worked with mindful eating since 2002. Using mindful eating techniques, Kelley has lost over 50 pounds and has maintained her current weight without dieting. Kelley began her career on Wall St. where she worked for 20 years as a senior executive in technology for companies like Salmon Brothers, Lehman Brothers, and Citigroup. Kelley has an MBA from N.Y.U. She is currently teaching mindfulness meditation at the Center for Spiritual Care in Vero Beach, FL.

Click here to register for eMindful.com's Mindful Eating classes.
Edward Federici, LMFT –

Ed has over twenty years experience as a mental health care professional providing group, individual, couples and family psychotherapy to diverse populations in private practice, residential and hospital settings. Fourteen of those years have been spent as a marriage and family therapist, helping people transform negative behavior patterns into happier, healthier living.Ed utilizes proven researched techniques to help people create the changes they desire. Beyond research, Ed integrates the wisdom offered through twelve years of individual and group meditation practice– along with practical lessons from life as a husband, father and therapist– to help others create a happy, fulfilling life, based on who they are and what they want.
Frederic Luskin, Ph.D.

Dr. Luskin is the Director of the Stanford University Forgiveness Project and an Associate Professor at the Institute of Transpersonal Psychology. He has completed 9 research projects on the training and measurement of forgiveness therapy. Dr. Luskin's research demonstrates that learning forgiveness leads to increased physical vitality, enhanced optimism and conflict resolution skills. His research also shows that forgiveness lessens the physical and emotional toll of stress, and decreases hurt, anger, depression and blood pressure.

Dr. Fred Luskin's live, online forgiveness classes at eMindful.com offer 7.5 Category I CMEs accredited by The University of Arizona College of Medicine at the Health Sciences Center.

<Dr. Luskin is the author of the San Francisco Bay Area best seller Forgive for Good: A Proven Prescription for Health and Happiness and Stress Free for Good. Currently Dr. Luskin also serves as the Co-Chair of the Garden of Forgiveness Project at Ground Zero in Manhattan. Dr. Luskin's work has been featured in Time, O, Ladies Home Journal, U.S. News and World Reports, the New York Times, Los Angeles Times, Chicago Tribune, U.S.A. Today and the Wall Street Journal.
Susan Kaiser Greenland, JD

Ms. Kaiser Greenland develops mindful awareness curriculum for children, and teaches programs to children as well as classroom teachers, parents, therapists and health care professionals. In 2001, she and her husband Seth Greenland co-founded

InnerKids

, through which she has taught "The New ABC's" to hundreds of programs to children ages pre-K through middle school. She was a corporate lawyer from 1985 through 2004 and integrates her mindfulness practice with her legal experience by teaching continuing education programs to attorneys regarding mindful awareness and the practice of law. Susan speaks at professional programs throughout the country and consults with various organizations regarding teaching mindfulness in a secular manner.
Dr. Michael Baime, M.D.

Dr. Michael Baime M.D., of the University of Pennsylvania School of Medicine, is the Director of the Penn Program for Mindfulness and the Director of Mind-Body Programs for the Abramson Cancer Center at the University of Pennsylvania Health System. The Penn mindfulness-based stress management program has enrolled more than 6,000 individuals in a structured 8-week meditation-based training course since its inception in 1992. Dr. Baime graduated from Haverford College in 1977 and from the University of Pennsylvania School of Medicine in 1981. He completed post-graduate training in internal medicine at The Graduate Hospital in Philadelphia in 1984, and served an additional year as chief resident. He is currently a Clinical Associate Professor of Medicine at the University of Pennsylvania School of Medicine. Dr. Baime was the recipient of the Appel award for student work in psychiatry in 1981 and the Provost's Award for Distinguished Teaching at the University of Pennsylvania in 2006.
Gina Biegel, MA, LMFT

Gina Biegel, MA, LMFT, is a psychotherapist working both independently and for a large Health Management Organization (HMO) in California primarily with adolescents, children and families. She has considerable experience utilizing the Mindfulness-Based Stress Reduction (MBSR) program with adolescents and is the first to conduct and publish a Randomized Control Trial assessing the efficacy of this program with adolescents with very significant results. Ms. Biegel's focal area of interest is in teaching the MBSR program with adolescents, children, adults, teachers, health and business professionals. A more recent area of work for Gina is in bringing mindfulness into the school system and assessing the effectiveness of such a program. Currently Gina is writing her first book for teens on stress reduction based on her hands on experience with MBSR and teens as well as integrating the training she has had by the creators of MBSR, Jon Kabat-Zinn and Saki Santorelli. Please feel free to contact Gina at gina@emindful.com with any questions.
Laura Friedland, CPCC, ORSC, RN, BSN

Ms. Friedland is a graduate of The Coaches Training Institute, an internationally recognized coach training school, accredited by the International Coaching Federation. She is a certified professional Co-Active Coach with advanced training in relationships and organizational systems.She also has 14 years of experience as a Professional Registered Nurse and graduated from Thomas Jefferson University. She is a teacher, coach and professional speaker.Laura is Co-Founder of The Relationship Development Company and of Global Corporate Coaching.She has written and co-faciliated leadership development programs for CEO's, COO's, executives, at risk youth, holistic practioniers, and artisits. Both of Laura's companies are dedicated to dissloving conflict through peaceful communication and deep understanding. Laura also has her own individual coaching practice where she coaches others in improving relationship to self, others, and to our planet.

Steve Flowers, MS, MFT

Steve Flowers, MS, MFT – is the director of the Mindfulness-Based Stress Reduction (MBSR) Clinic at the Enloe Medical Center in Chico, California. Steve has been teaching the MBSR course for over 10 years. In addition, he has a private practice as a licensed psychotherapist specializing in the treatment of stress related conditions.
Jack Lu, LICSW

Jack has practiced clinical social work for five years, working with a variety of client issues like depression, anxiety, schizophrenia and substance addiction in various settings including outpatient counseling center, inpatient substance rehabilitation and private practice. His formal training within spiritual and meditative practices began with his passion for and study of martial arts seven years ago. He continues to incorporate compassionate balanced action within his life on a daily basis.
Suzanne Matthiessen

Suzanne Matthiessen has been passionate about consciousness, personal growth and transformation since the age of nine when she began devouring books on a myriad of religious and spiritual philosophies and traditions, as well as publications about alternative health and wellness practices. A love for writing and research lead her to major in journalism at Arizona State University, and her ongoing interest in the mind/body connection prompted professional certification in several bodywork methodologies as well as Clinical Hypnotherapy, which she combined to instruct clients in how to proactively use their mind to transcend physical pain and optimize physical and personal well being. A short yet disturbing time spent in a "spiritual" community in the mid-80s inspired her to teach about power abuse, the impact of our thoughts, choices, behaviors and actions upon others, and the importance of fearlessly and mindfully embracing personal responsibility and honorable, transparent behavior in every waking moment. Suzanne received professional conflict mediation training from the Institute for the Study of Conflict Transformation, (ISCT), the United States' premier center of expertise on the transformative approach to conflict, and has dedicated her life to teaching, facilitating and writing about civil, humanitarian communication and interaction between all people, regardless of their differences, via Mindfulness-Based Conflict Resolution (MBCR) and Communication Education.
Lisa Dale Miller, MFT

Lisa Dale Miller, MFT is a mindfulness-based psychotherapist in private practice in Los Gatos, CA . She teaches MBSR, MBCT, MBRP and has created a Mindfulness-Based Dialectical Behavior Therapy (MBDBT) program which integrates mindfulness meditation practices with DBT's cognitive-behavioral emotion regulation skills.Lisa is a featured presenter at conferences on the clinical applications of mindfulness meditation. Lisa has been a yogic and vipassana meditation practitioner for more than 30 years.
Owen Marcus, MA

Owen Marcus, MA, began using mindfulness in 1977 with his introduction into body-centered psychotherapy and holistic health. Employing mindfulness and multiple holistic approaches, Owen healed his Asperger's Syndrome and dyslexia. As a co-founder of the Scottsdale Institute for Health and Medicine, he helped launch mindfulness in Phoenix, AZ, using Mindfulness-Based Stress Reduction (MBSR). From 1980 to 1996, he owned and ran a holistic clinic in Scottsdale, specializing in performance enhancement for elite athletes. His work with Olympic runners lead to a study on Rolfing conducted by ASU.

Today Owen practices his Rolfing, maintains a coaching practice, and blogs out of Sandpoint, ID. His first blog, StressedOut.org, continues to be a top-ranked blog on stress and mindfulness. After noticing a need for deep work for men, he founded the Sandpoint Men's Group using mindfulness as a core principle. The group evolved into several groups, developing techniques new to men's work. Owen continues to find ways to weave the simplicity and power of mindfulness into his work, and has recently begun building on his men's work to assist women and couples.
Ron Murphy, Ph.D.

Dr. Murphy received his doctorate from New York University and completed Postdoctoral training programs in behavioral and cognitive therapy at Temple University Medical School and The Albert Ellis Institute. For over 20 years, he served as a Senior Psychologist in The Human Sexuality Program, Long Island Jewish Medical Center, training and supervising mental health professionals in sex and marital therapy. In private practice for over 30 years, he has been active in professional groups promoting psychotherapy integration. Dr. Murphy has incorporated elements of mindfulness in his work since beginning private practice and has recently participated in several formal mindfulness training formats. He is currently an Adjunct Associate Professor of Psychology in the Department of Clinical and Counseling Psychology, Teachers College, Columbia University.
Elana Rosenbaum, MS, LICSW

Elana Rosenbaum, MS, LICSW, Elana is a leader in the clinical application of mindfulness meditation to cancer care. She is founder of Mindfuliving and co-founder of Retreats to Renew. She has authored Here for Now: Living Well with Cancer through Mindfulness, the basis of many workshops, and created audio-CDs with guided meditations. In 1995 she was diagnosed with Non-Hodgkin's lymphoma and subsequently underwent stem-cell transplantation. Her ability to thrive and embody mindfulness in the face of adversity led to the development of a mindfulness-based intervention for bone marrow transplant patients at the University of Massachusetts Medical Center and Dana Farber Cancer Institute where she consults and teaches meditation. She is adjunct faculty at the renowned Stress Reduction Clinic at the University of Massachusetts Medical School where she was a senior teacher for 18 years and is currently teaching medical students. Elana has a private practice in psychotherapy in Worcester, Mass and is a sought after teacher, speaker, workshop leader and research consultant.
Amy Saltzman, M.D.

Amy Saltzman M.D. is a holistic physician, mindfulness teacher, wife and mother. She has been teaching Mindfulness for over 14 years. Her passion is sharing Mindfulness with children and adults. She is currently conducting two research studies through the Stanford Department of Psychology- evaluating the benefits of teaching mindfulness to child-parent pairs, and to children in elementary school. She is trained in Internal Medicine, director for the Association of Mindfulness in Education, a founding diplomate of the American Board of Holistic Medicine, and a founding member of the Northern California Advisory Committee on Mindfulness. Before establishing a private practice in Menlo Park she served on the Board of Trustees of the American Holistic Medical Association, and as medical director of the Health and Healing Clinic, at California Pacific Medical Center in San Francisco. Dr. Saltzman offers lectures and courses for schools, parenting organizations, education and medical conferences. She also provides individual mindfulness instruction and holistic medical care to children and adults.
Ellen Satloff, CSW

Ellen is a graduate of Columbia University School of Social Work, is a psychotherapist in private practice since 1973, providing individual, marital, group, and family therapy. For over a decade she was affiliated with the Human Sexuality Center, Long Island Jewish Hillside Medical Center, where she practiced and trained other mental health professionals in marital and sex therapy. Her postgraduate training includes psychoanalytic, behavioral, and family systems approaches. She is trained in Eye Movement Desensitization and Reprocessing (EMDR) for the treatment of post traumatic stress disorder, phobias, anxiety disorders and depression. She has been integrating meditation and relaxation techniques into insight oriented and cognitive behavioral therapy for many years.
Ronald Schenendorf, MD

Dr. Schenendorf, a graduate of the Albert Einstein College of Medicine, is a board certified psychiatrist in private practice since 1980. He combines his expertise in insight oriented psychodynamic psychoanalytic psychotherapy with relaxation and meditative techniques in the treatment of anxiety and depressive disorders. Dr. Schenendorf did postresidency analytic training at the New York University Psychoanalytic Institute. He is a supervising psychiatrist in the Outpatient Department of Long Island Jewish Hillside Medical Center where he completed his Psychiatry Residency and Adult Psychotherapy Fellowship. Dr. Schenendorf is the Director of Psychiatric Services and Assistant Medical Director for Adults and Children with Learning and Developmental Disabilities.
Michael Silverman Ed.D.

Dr. Silverman is a Licensed Psychologist in private practice since 1983 in Pennsylvania and New Jersey. His counseling experience in the community mental health system began in 1973 with treatment of adolescents. Dr. Silverman has taught courses at Temple University: Group Psychology, Human Development, and Counseling & Psychotherapy. He currently teaches at LaSalle University Graduate Psychology: Counseling Principles, Group Processes, and Psychopathology. In addition, Michael is a Management and Training coach/consultant with more than 25 years experience in the private and public sectors. He has provided programs for such notable organizations as Independence Blue Cross, Rohm & Haas, Penn Mutual Life Insurance and The Philadelphia Zoo.
Sharon Stills, ND

Dr. Stills is a Naturopathic Doctor and founder of Naturopathic Solutions, Inc. A graduate of Southwest College of Naturopathic Medicine and Health Sciences, she runs one of Long Island's largest naturopathic practices, suggesting natural resolutions to a wide range of illnesses, both acute and chronic, while also assisting healthy patients in their quest to maintain or improve health. She is the New York area's foremost proponent of SANUM Therapy, a comprehensive, natural, holistic healing system used successfully worldwide for over 50 years to permit gentle, yet effective self-healing. Dr. Stills is a member of the American Association of Naturopathic Physicians (AANP), and the New York Association of Naturopathic Physicians (NYANP).
Lidia Zylowska, M.D.

Dr. Zylowska is a psychiatrist who completed her medical training at Wayne State University in Detroit, Michigan and her psychiatry training at UCLA. Currently she is affiliated with the UCLA Center for Neurobehavioral Genetics, Center for Psychoneuro-immunolgy and the Center for Neurovisceral Sciences and Women's Health. During her residency training, Dr. Zylowska became interested in complementary and alternative medicine (CAM) and consequently completed a fellowship at the UCLA Center for East-West Medicine and worked as a chief resident of the UCLA Behavioral Medicine Clinic where she piloted a mindfulness-based cognitive therapy for anxiety. In 2003, Dr. Zylowska was awarded the UCLA Robert Wood Johnson Clinical Scholars Program Fellowship during which, in collaboration with the UCLA Center for Neurobehavioral Genetics, she developed Mindful Awareness Program (MAPs) for Attention Deficit Hyperactivity Disorder (ADHD). Her current research focuses on the investigation of MAP for ADHD in teens and adults as a model of a self-care approach in mental health.
For information regarding courses, and associated Category I CMEs and Nursing CEUs, for courses taught by these teachers, click here to visit eMindful.com.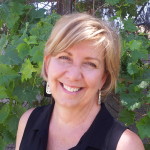 Lisa Ballard, MA, RN, CCM - Lisa Ballard MA, RN, CCM is a Registered Nurse and Certified Case Manager with 15 years of a personal       Mindfulness Meditation experience. Lisa holds a Masters in Health Psychology and has participated in   Mindfulness Based Stress Reduction (MBSR) training and teacher training through the University of California San Diego and the University of Massachusetts Medical School Center for Mindfulness in Medicine, Health Care, and Society. She has facilitated Mindfulness Meditation in the corporate setting in addition to developing and delivering continuing education presentations on Stress Reduction and Mindfulness Meditation for Health Care Professionals. As a registered nurse case manager Lisa has worked with patients struggling with chronic medical conditions and high levels of stress. She also more than 10 years' experience in health care leadership. Lisa is passionate about bringing Mindfulness Based Stress Reduction not only to health care professionals and their patients but to the general public. She joins the Scottsdale Institute for Health and Medicine bringing the 8 week Mindfulness Based Stress Reduction Program to the Phoenix Valley.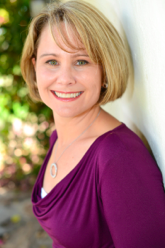 Christy Cassisa, JD- Christy founded the Institute for Mindful Works with the intent to provide empirically- supported trainings to help people lead happier, healthier and more productive lives. Christy's professional training includes science, education, and the law, but since discovering mindfulness meditation and experiencing the transformational effects of the practice for herself, she has made it her lifework to bring it to others.
As one of the founders and the current Director of the UC San Diego Center for Mindfulness WorkLife Integration Programs, Christy has been deeply involved in the effort to bring mindfulness to workplaces of all kinds. She has developed many mindfulness-based programs and has delivered them for a wide variety of organizations.  She has also earned her Mindfulness-Based Stress Reduction teacher qualification through the UCSD Mindfulness-Based Professional Training Institute and teaches MBSR for the UCSD Center for Mindfulness.
Christy's previous professional life includes coaching and consulting, as well as time served in corporate America, higher education administration and the law. Christy graduated with a JD from the University of Missouri, Columbia School of Law and a BS in Life Sciences from Missouri Science & Technology, is certified to administer both the Myers Briggs Type Indicator® and the EQ-I 2.0, and is also trained as a professional coach.
Christy lives in San Diego, CA with her husband and two young daughters. She practices mindfulness when snuggling with her girls, walking in nature and cooking