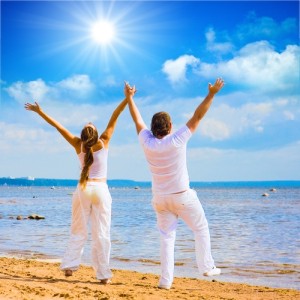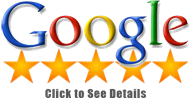 Here are some inspiring stories from students who have been a part of our program:
I am a physician by profession.  Before participating in the Mindfulness Based  Stress Reduction Program, when an error would be made by one of our group's physicians, I would yell in frustration.  A few weeks into the program, I became calmer, less reaction, and less upset by small things.  One of my co-workers said to me "I can't get you upset anymore.  What happened to you?"  Coming from the perspective of a doctor, it was also heart-warming to see the change in the other participants of the program.  For one, the pain which was both physical and emotional, almost entirely resolved.  For the other, whose pain was more severe, she said at the end that although her pain was still there, she was now able to move through it and manage her life.  It was remarkable!
-G.
"The course was not only career changing, but absolutely life changing."
-Jackie Siefert, Director of Sales and Reservations, America West Airlines
I took Paul's program because I had major surgery that was affecting my ability to be successful in my career as a pilates instructor. The surgery had caused a lot of muscle damage and I feared that my body would not heal.
Because of that and the substantial pain, I was experiencing a lot of stress which was making matters worse. It was causing stress into my relationships too. Fortunately a friend of mine told me about Paul's class and I decided to take it.
Since taking the Mindfulness Based Stress Reduction Program, healing has accelerated to the point where I am now back to 90% of my original strength with the confidence that I can get back 100%. Because of this I no longer feel the panic that was associated with my condition. The pain has also gone away.
In addition to that, my relationships have improved dramatically and I can now "read" situations much more clearly. I feel more calmness, joy and confidence.
-S.
| | | |
| --- | --- | --- |
| | | |
| | Want to experience this for yourself? | |
| | | |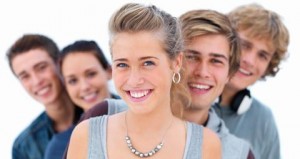 "I feel calmer, more centered and more in control of life. I find myself being more accepting of what is happening in my life moment to moment."
-Mary Smith M.Ed, M.C., RN
"I have practiced meditation on and off for over 25 years and always recognized its value, but was frustrated by my lack of discipline to sustain a daily practice. I felt drawn to meditation but it seemed ever elusive in how to actually adopt the practice. It seemed just out of reach until I met you. Since working with you, you opened a whole new world for me. I now honor a daily meditation practice. Most dramatically, I have an emerging natural awareness of choice in random moments that I did not have before the workshop. As a result, it has spared me from entering into negative emotional states that may have caused suffering to myself or others. I became so inspired by the change this work made in my life that I am now attending the teachers' training for Mindfulness Based Stress Reduction. I intend to share what I have learned with others, both hospice professionals and clients, in service to making their journeys meaningful and filled with Light."
– M.
"The course helped me achieve a state of calmness and alertness that transfers directly into my professional life. I'm better able to handle the daily stress of work, as well as the crisis situations without the physical and mental toll these events placed on me in the past."
-Jo Lou Spleth, Advertising and Marketing Communications/APS
"I have always been convinced that everyday stresses affect our health. After taking the course, I am more convinced than ever. This is a very important program for anyone who wants to lower their risk of disease – including heart disease, cancers and even common colds. More importantly, by supporting our overall health, it allows us to experience life more fully."
-Burt Webb, M.D.
"I would have never, in my wildest dreams, believed that a class so simple would change my life in ways that keeps on making me more alive, aware, productive and happy."
-Donna Barrett Gilbert, Motion Picture Hair Stylist, Emmy Award Designer
"I took the class to enhance my athletic performance and got much more. My workouts take less effort with better results. The class had the same effect on my work. I am better equipped to think more clearly under the constant pressure of deadlines and have achieved higher levels of productivity."
-Sue Berliner, Publisher of SWEAT, Competitive Athlete
"… in August, 1994 1 had several episodes of severe pain that were a direct cause of previous surgery and STRESS. This course has given me BACK awareness and the ability to see how stressful situations affect me. The miracle is not to turn it inwards. I am releasing and relaxing for the first time in many years."
-Patti Milliron