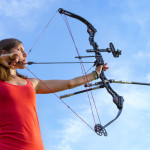 Relaxation is a highly sought after experience in our world today. Many have turned to mindfulness as a way to provide relaxation in addition to the many other benefits mindfulness can provide. What I have discovered is that relaxation is a highly nuanced experience and just the starting point for new ways of experiencing our lives.
When seen as the opposite of chronic fight or flight, relaxation is certainly a welcome relief and helps to restore order to a system buckling under the weight of extended stress. Once the system has re booted and is functioning smoothly, the craving for relaxation subsides and the curiosity of adventure returns. There is a transitional period where relaxation takes on a new meaning…it expands. Relaxation can be a great way to disconnect and go to our happy places. That certainly can be fun and interesting. What happens though when relaxation is experienced as part of a process to connect to the present moment? These are two completely different approaches to relaxation and ultimately redefines what relaxation is and how it relates to the future of human potential.
People have been experiencing these differences for thousands of years but science hasn't caught up to explaining them fully yet. In today's terms it is the difference between relaxing and being in the "peak performance" mode. In the peak performance mode we take relaxation and combine it with acute alertness and dynamic flow of energy to create an experience which is very different than the traditional definition of relaxation. You could say that traditional relaxation is a temporary transition from chronic stress to peak performance mode. In the field of human potential this peak mode is the starting point into a whole new way of being.
In my experience I have found mindfulness to be essential in the creation of this peak experience. There are unlimited ways of using mindfulness to broaden the peak mode by combining it with other methods or just using it as a stand alone approach. So relaxation as it is commonly known may be a by product of mindfulness practice but it is important to understand that it is a temporary by product, gradually being replaced by this new way of being which renders today's definition of relaxation as quaint.