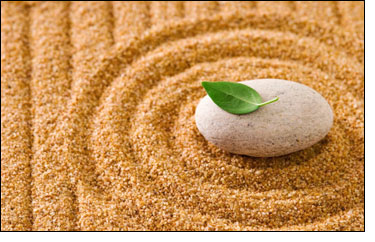 The Scottsdale Institute for Health and Medicine's Stress Reduction Program is an 8 week course based on the Mindfulness-Based Stress Reduction Program at the University of Massachusetts Medical Center. Participants  attend a 2 – 2.5 hour class once a week for 8 weeks, and a full day session between the sixth and seventh class. Typical class size is 15 to 25.
The course actively involves participants learning and practicing mindfulness-based stress reduction methods to improve their health and their ability to handle stressful situations effectively. Relatively intense training in mindfulness based stress reduction techniques along with stretching, pain reduction techniques, and neuromuscular reeducation are presented within an overall context of self-awareness and health promotion (Kabat-Zinn, 1982; Kabat-Zinn et al., 1985).
All prospective participants are encouraged to discuss their situations with the instructor prior to enrollment in the program.  The participants are given the opportunity to discuss their individual situation and life stresses in detail. In addition, there is an orientation class scheduled before the start of the 8 week program. At the last class of the 8 week program plans are made to promote self-directed continuance of the program.
What is Mindfulness-Based Stress Reduction? Learn more on our FAQ page.