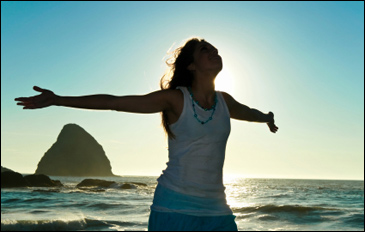 This program in stress reduction is based on the current program at the Center For Mindfulness at the University of Massachusetts Medical Center. The program was founded by Jon Kabat-Zinn, Ph.D., and has been ongoing for over thirty years. During this time, more than 20,000 individuals have participated.
The core program takes the form of an eight-week course in which you undergo training in a class-like setting in the daily practice of mindfulness based stress reduction and its applications in everyday life. Prior to enrollment, each prospective participant is given the opportunity to discuss their personal situation and determine if the class is a good fit for them. A comprehensive description of the program and a detailed presentation of the approach to the stress reduction practice are provided in Full Catastrophe Living – Using the Wisdom of Your Body and Mind to Face Stress, Pain and Illness, by Jon Kabat-Zinn, Ph.D. Dr. Kabat-Zinn and his Stress Reduction Program were presented on the Bill Moyers PBS Special called Healing and the Mind in an hour-long segment.
Briefly, the purpose of the Mindfulness-Based Stress Reduction "MBSR" course is to teach people a way to take care of themselves that would complement other health-oriented activities. The stress reduction practice is a systematic approach to mobilizing one's own inner resources of mind and body for coping, for growing, for healing, for moving to greater levels of health and well-being, and for taking charge in new ways in one's life.
The majority of people who have participated in the University of Massachusetts' Center for Mindfulness Stress Reduction and Relaxation Program report lasting decreases in physical, emotional and psychological symptoms. Pain levels also improve and people learn to cope better. The majority also report an increased ability to relax, greater energy and enthusiasm for life, improved self-esteem, and an increased ability to cope more effectively with both short and long-term stressful situations.
 
 

To learn how you or your organization can benefit from SCOTTSDALE INSTITUTE for HEALTH and MEDICINE's Mindfulness Based Stress Reduction and Relaxation Program. GROUP CLASSES AND INDIVIDUAL COACHING AVAILABLE.


CALL 480-947-3655 or E-mail today.

Why wait any longer to take advantage of greater relaxation, enhanced performance and better health?