ABOUT
SCOTTSDALE INSTITUTE for HEALTH and MEDICINE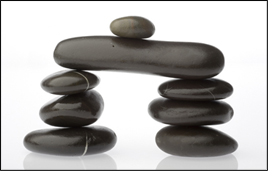 Formed in 1993, Scottsdale Institute for Health and Medicine's (SIHM) mission is to bring leading edge health care programs to the public. The health care of the twenty-first century has yet to be defined. It is the belief of SIHM that success in the future will depend on the commitment of those willing to explore new approaches with an open mind. In keeping with that philosophy, SIHM will continue to examine research in the fields of health and medicine for the purpose of identifying what is most effective. Additionally, it will strive to introduce and implement these approaches.
FORMATS FOR GROUPS OR INDIVIDUALS
One half day
Full day
Two day
Three Day
Eight Week
Customized programs created upon request
Content of all programs includes theory and practice
Special programs available for businesses, and general public
WHERE THE INSTITUTE HAS TAUGHT WORKSHOPS (partial list):
Banner Health System
John C. Lincoln Hospital
Arizona State University College of Nursing
Arizona State University College of Social Work
Paradise Valley Community College
Mesa Community College
University Medical Center, Tucson, AZ.
State of Arizona Department of Real Estate
The Wellness Community
Southwest College of Naturopathic Medicine
Hospice of the Valley
Scottsdale Public School System
Arizona Bar Association
Seminars, lectures, and workshops presented in conjunction with national accreditation status
Multiple programs delivered to corporate and public sector
THE ATTENTION ACADEMY PROGRAM
The Attention Academy® Program offers classes, workshops, and seminars on developing attention skills for students, teachers, and parents. The mission of The Attention Academy® Program is to help students improve their quality of life through practicing mindfulness. The goal of the program is to help students learn to (1) increase their attention to the present experience, (2) approach each experience without judgment, and (3) view each experience as novel and new with a "beginner's eye".
To learn how you or your organization can benefit from SCOTTSDALE INSTITUTE for HEALTH and MEDICINE's Mindfulness Based Stress Reduction and Relaxation Program. GROUP CLASSES AND INDIVIDUAL COACHING AVAILABLE.


CALL 480-947-3655 or E-mail today.

Why wait any longer to take advantage of greater relaxation, enhanced performance and better health?